Pictures of Our 2021 Litter
ROSE AND BO HAD A BEAUTIFUL LITTER MEMORIAL WEEKEND! 
Our sweet Rose and our good friend Jennifer's Bo Jr make a wonderful pair. They are both white, English Labs with very sweet and calm demeanors. We are so excited to watch them grow and thrive.
All of our pairings are carefully thought out to produce the best Labrador possible.  The temperament, conformation, and health are vital to success.   (See our info page for the specific tests we perform on our Labradors) If you are interested, fill out our form on the "I want one!" page and we will respond with a phone call.  Thank you.
Sire – Bo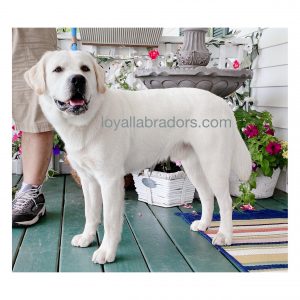 Dam – Rose